The Customer is a character featured in Blonic The Shirt and is very infamous in Blonic history for being the first person to infringe upon the originality of Blonic by stealing his shirt and lazily renaming it a "Blirt". He was quickly hit by Blonic and died, lots of people came to his funeral but Blonic told the people the truth and his grave was rebuilt into a public toilet.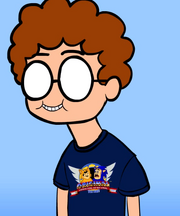 Ad blocker interference detected!
Wikia is a free-to-use site that makes money from advertising. We have a modified experience for viewers using ad blockers

Wikia is not accessible if you've made further modifications. Remove the custom ad blocker rule(s) and the page will load as expected.