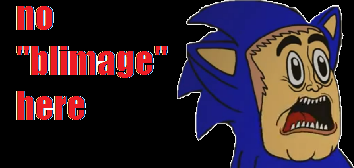 It is unkown if Dr Eggman has made any Bladnkis, but if so they will replace his original army of Badniks. It is highly possible that Dr Eggman used his original army of Badniks in The Great War an is planning to replace them with thier original counterpart the Bladniks.
Possible Bladnik Names
Blotobug
Bluzzbomer
Blatmeat
Bloper
Blutron
Blaterkiller
Blatbrain
Bloler
Blikes
Blurrowbot
Blorbinaut
Blaws
Blallhog
Blom
Blats
Ad blocker interference detected!
Wikia is a free-to-use site that makes money from advertising. We have a modified experience for viewers using ad blockers

Wikia is not accessible if you've made further modifications. Remove the custom ad blocker rule(s) and the page will load as expected.